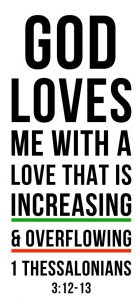 Welcome and thank you for visiting our website. Our website is filled with features and resources to help you connect to Jesus Christ and his Life style. We hope God really touches your life as you explore these pages. He loves you and died on the cross for you and it is our intention that you should know this love.
In a day and age when insecurity and fear keep nagging people, you can be 'FREE'. The Living God is still speaking to people. Men of many religious backgrounds and those long since convinced in their atheism have been meeting the Living saviour. Peace and Power are well within your grasp.
'COME UNTO ME, ALL YOU WHO LABOUR AND ARE HEAVY LADEN AND I WILL GIVE YOU REST. Mathew 11:28,29′ says the Lord Jesus Christ.
A Non Denominational Bible based Christian Fellowship, part of universal church seeking to become increasingly, "A DWELLING IN WHICH GOD LIVES BY HIS SPIRIT" Eph 2:22
Every Sunday we meet to continue steadfastly in the APOSTLES' DOCTRINE AND FELLOWSHIP, AND IN BREAKING OF BREAD, AND IN PRAYERS. (Acts 2:42). We run a exciting schedule of activities which range from Home Groups, Bible Study, Prayer Meetings to a full and active programme for Children and Youth People.